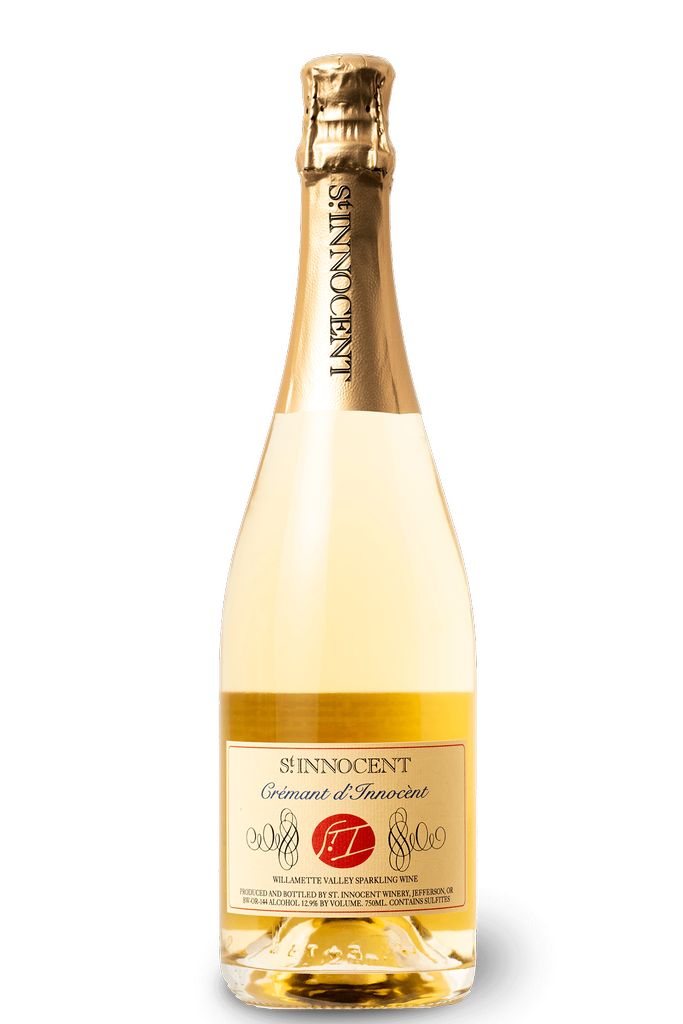 2019 Cremant d'Innocent
Traditional Method Sparkling Wine
Appellation
Willamette Valley
Tasting Notes
Our Crémant is fresh, lively and a joy to drink. Produced from 100% Pinot blanc, It is inspired by the traditional sparkling wines of Alsace.
REVIEWS
Decanter Magazine

"This wine from the highly regarded Freedom Hill Vineyard in the Willamette Valley offers a degree of class, and Old World austerity in an unusual sparkler, Pinot Blanc. There are aromas of petrichor, candied ginger, and tarragon."
- December 2022
93 Points

Vineyard Notes
Freedom Hill is located in the foothills of the coast range 10 miles southwest of Salem, Oregon. It has a southeast exposure at an elevation of 425' and benefits from heat rising off the valley floor. Hills to the east protect the vines from strong coastal winds. The vines were planted in 1999 and 2008 on well-drained silty clay loam.
Production Notes
Release Date: Aug 2022; Production: 144 cases.