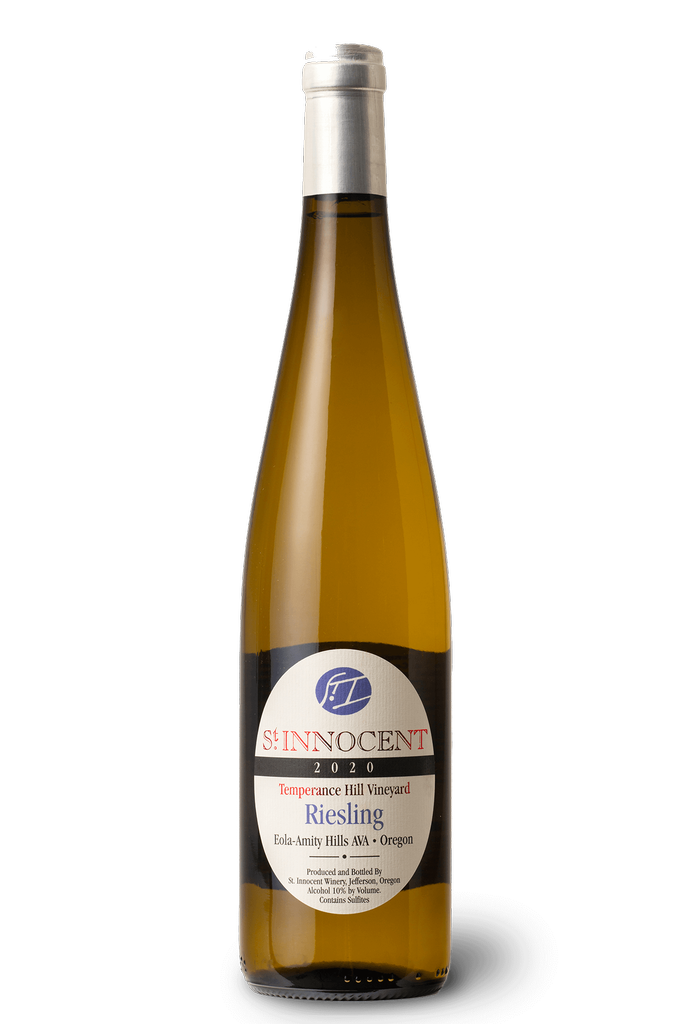 2020 Riesling Temperance Hill Vineyard
Appellation
Eola-Amity Hills
Tasting Notes
Very pale straw color. Rich flowery and perfumed nose of star fruit and lychee with fresh apricot. Nicely focused flavors of mixed citrus, white peach, and papaya with nice viscosity. Finishes dry on palate with lingering minerality. Based on my vast experience of one previous vintage, you will be rewarded for waiting at least 6 months before opening. My intention is that it will develop past a decade of bottle age. Residual sugar 9g./liter (0.9%). Now with DIAM closure.
Vineyard Notes
Temperance Hill Vineyard is a Certified Organic vineyard located in the Eola-Amity Hills AVA. The Riesling grapes are planted on the very top of the Postes Verdes block on very thin volcanic soil. The altitude, wind exposure, and struggle create grapes that reveal a strong sense of place.
Production Notes
Release Date: Mar 2022; Production: 146 cases. Produced in the style of the Mosel, our planting gives us ripe flavors at low sugar and high acid levels. Fermented slowly in stainless steel, the fermentation stops just short of dryness - similar to German "Halbtrochen".
Food Pairing Notes
This is a very food-friendly wine and is lovely with grilled bratwursts and spicy or bold flavors. Great with Thai curry, a Reuben sandwich, or a juicy burger.