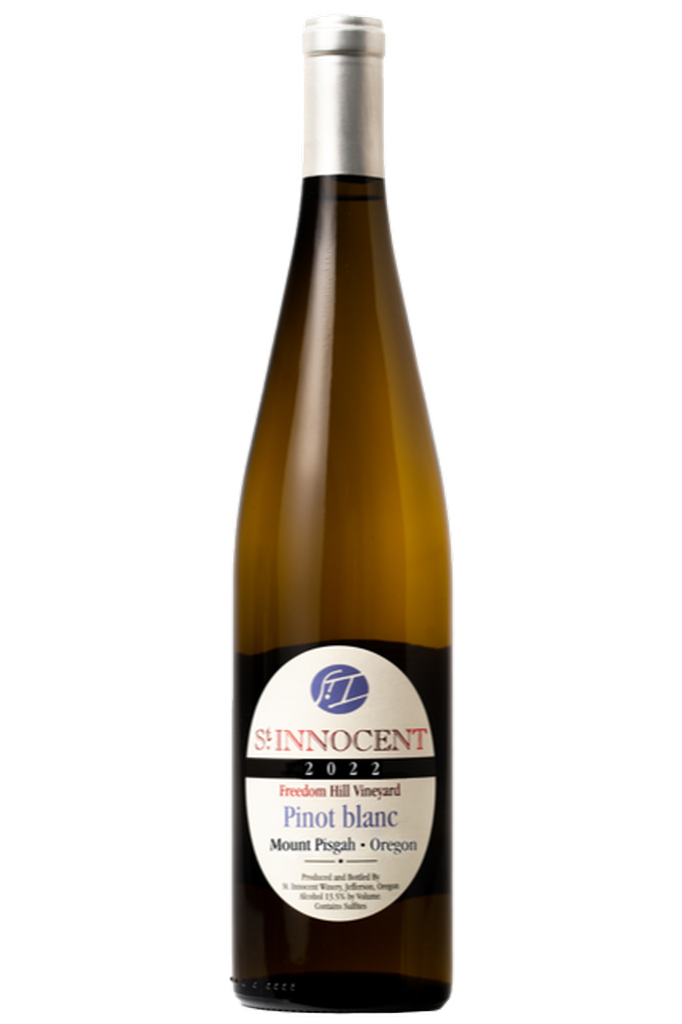 2022 Pinot Blanc Freedom Hill Vineyard
Tasting Notes
Imagine sticking your nose in a box of fresh, ripe peaches on an ocean beach smelling the salt in the air and about to swallow a fresh oyster. Yup, that is this wine. The palate follows a similar theme: peach followed by pear flavors with a particularly lovely rocky, salinity and broad textures around your tongue. The fruit is a result of long hours of sun kept precise by cool nights. The salinity is the result of the very old ocean floor; sedimentary soils affect the Pinot blanc vines and the resulting minerality captured in the wine.
Vineyard Notes
Freedom Hill is located in the foothills of the coast range 10 miles southwest of Salem, Oregon. The Pinot Blanc vines were planted in 1993 and 2008 on well-drained very old sedimentary clay loam. It has a southeast exposure at an elevation of 475' and benefits from heat rising off the valley floor during the day and cool ocean breezes at night.
Production Notes
Release Date: Nov 2023; Production 702 cases. This Pinot Blanc is produced in a style to accentuate texture and ripe fruit flavors. The must was fermented 24% in an Acacia cask and 76% in tank and aged for eight months on the lees.
Food Pairing Notes
With this vintage I am drawn to oysters or clams on the half shell, freshly cooked Dungeness crab, and sashimi with yuzu – less about cooking with shellfish and more about the shellfish itself.